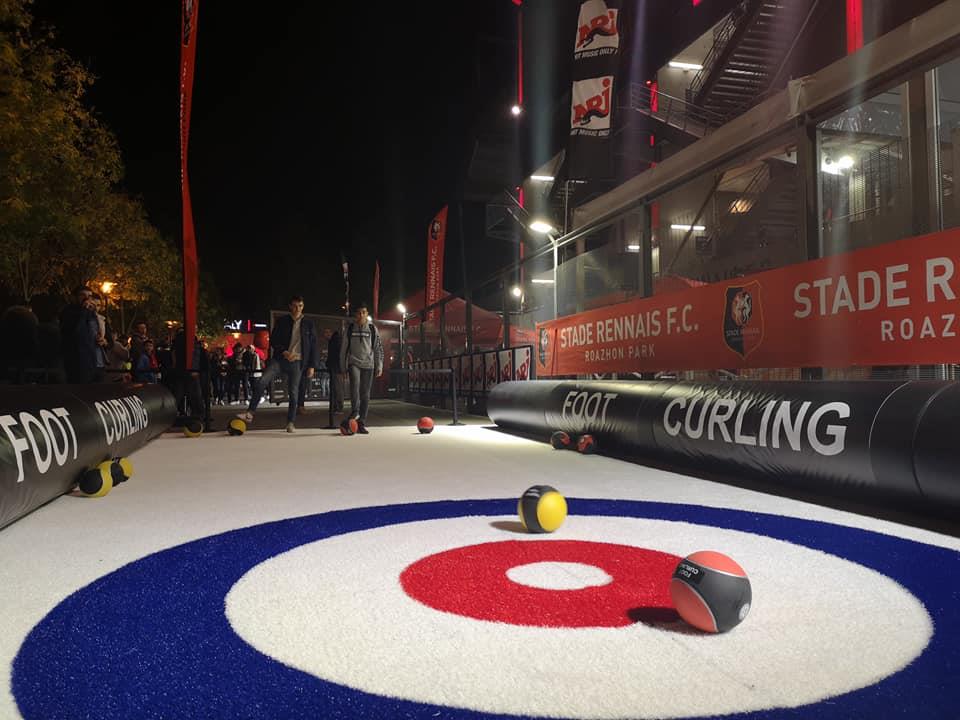 An exclusive Foot Air!
The Foot curling is unreleased and caters to a wide audience. The objective of this fun game is to bring the ball closer to the center of the target by rolling it.
A playful and innovative structure!
Our inflatables are customizable with removable advertising tarpaulins that cling with a Velcro attachment system. We assure the logistics, the assembly/dismantling of the structures as well as the animation on each of the stands.